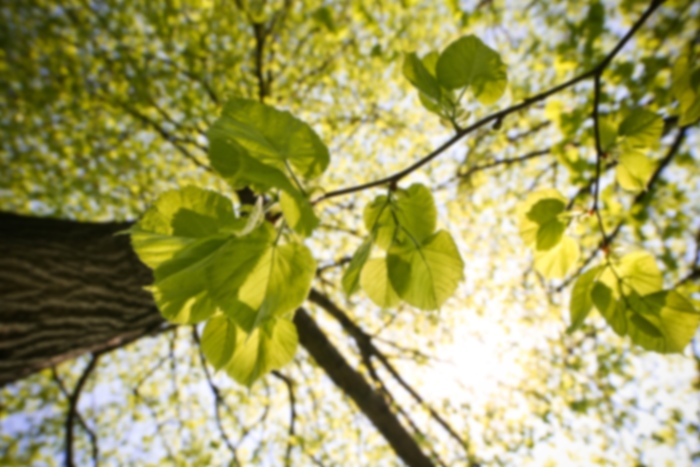 Charles J Bailey,
MD
Vascular Surgery
Charles James Bailey, MD, RPVI was born and raised in Wayne, Michigan, a suburb of Detroit. He earned a Bachelors of Science undergraduate degree from the University of Michigan and received his medical education at the Wayne State University School of Medicine.
His general surgery internship and residency training was performed at the Emory University School of Medicine in Atlanta, Georgia. Following general surgery training, Dr. Bailey completed a fellowship in vascular and endovascular surgery at the University of South Florida here in Tampa. Throughout his training he has had the privilege of working with pioneers and leaders in vascular surgery, gaining extensive experience in both traditional-open vascular surgery and the latest less-invasive endovascular therapies. Dr. Bailey is board-certified by the American Board of Surgery in General and Vascular Surgery. Additionally, he is certified by the American Registry for Medical Diagnostic Sonography as a Registered Physician in Vascular Interpretation (RPVI); RPVI credentialing allows him to interpret ultrasound studies of vascular diseases performed in his in-office vascular lab, providing immediate results to his patients of this fundamental vascular study. Communication and compassion with patient and their families is central to Dr. Bailey's vascular practice.
Care Philosophy
Communication and compassion with patients and their families is central to Dr. Bailey's vascular practice. As a vascular surgeon, he provides the most comprehensive care to all of his patients both in and out of the operating room. His practice focuses not only on state-of-the-art open surgical and endovascular therapies, but also offers up-to-date medical disease management and in-office ultrasound surveillance of vascular disease.
First available appointment is on 7/12/19
First available appointment is on 6/24/19
Aetna
Avmed
Blue Cross Blue Shield - Florida
Cigna
Humana
Medicaid
Medicare
Medicare
WellCare
Abdominal Aortic Aneurysm (AAA)
Acute and Chronic Limb Ischemia
Acute and Chronic Mesenteric Ischemia
Aneurysm
Aneurysm Surgery
Angina
Angiogram
Angioplasty
Aortic Stenosis
Arterial and Venous Thrombolysis
Arterial or Venous Insufficiency
Arteriovenous Dialysis Access Creation/Revision
Artery Bypass Surgery (CABG)
Bypass
Carotid Artery Endarterectomy (CEA)
Carotid Artery Stenosis
Carotid Artery Stent-Angioplasty (CAS)
Carotid Artery Stenting
Chronic Venous Insufficiency (CVI)
Claudication
Coronary Artery Disease
Deep Venous Thrombosis (DVT)
Diagnostic Arterial and Venous Angiograms
Dialysis Graft or Fistula Declot
Dialysis-Dependent End-Stage Renal Disease (ESRD)
End Stage Renal Disease - ERD
Endovascular Aneurysm Repair (EVAR)
Endovascular Surgery
Endovascular Thoracic Aortic Aneurysm Repair (TEVAR)
Healthcare Exchange
Heart Attack and Chest Pain (Angina)
In-Office Vascular Ultrasound Testing/Interpretation
Inferior Vena Cava (IVC) Filter Placement/Retrieval
Inferior Vena Cava Filter - Vascular IVC filter
Lower Extremity Arterial Bypass
Medicaid
Medicare
Mesenteric Artery Stent-Angioplasty
Mesenteric Artery Surgical Bypass
Minimally Invasive Heart Surgery
Minimally invasive Thymectomy (VATS)
Mitral Valve Disease
Open Abdominal Aortic Aneurysm Repair
Peripheral Arterial Occlusive and Aneurysmal Disease (PAD)
Peripheral Artery Disease
Peripheral Artery Stent-Angioplasty
Peripheral Vascular Disease - Vascular PVD
Peripheral Vascular Surgery
Robotic
Stenosis
Stenting
Stroke
TAVR (Transcatheter Aortic Valve Replacement)
Thoracic Aorta Aneurysms (TAA)
Thoracic Aorta Dissections
Thoracic endovascular aneurysm repair (TEVAR)
Thrombosis
Valve Disease
Valves
Vascular Carotid Study
Vascular Carotid Vascular Surgery
Vascular Endovascular Aneurysm
Vascular Peripheral Vascular Stent
This provider has limited online appointment availability, so please call the office for assistance scheduling with this provider.
Abdominal Aortic Aneurysms (AAA)
Acute and Chronic Limb Ischemia
Acute and Chronic Mesenteric Ischemia
Aneurysm
Aneurysm Surgery
Angiogram
Angioplasty
Arterial and Venous Thrombolysis
Arterial or Venous Insufficiency
Arteriovenous Dialysis Access Creation/Revision
Bypass
Carotid Artery Endarterectomy (CEA)
Carotid Artery Stenosis
Carotid Artery Stent-Angioplasty (CAS)
Carotid Artery Stenting
Chronic Venous Insufficiency (CVI)
Claudication
Deep Venous Thrombosis (DVT)
Diagnostic Arterial and Venous Angiograms
Dialysis Graft or Fistula Declot
Dialysis-Dependent End-Stage Renal Disease (ESRD)
End Stage Renal Disease - ERD
Endovascular Aneurysm Repair (EVAR)
Endovascular Surgery
Endovascular Thoracic Aortic Aneurysm Repair (TEVAR)
Healthcare Exchange
In-Office Vascular Ultrasound Testing/Interpretation
Inferior Vena Cava (IVC) Filter Placement/Retrieval
Lower Extremity Arterial Bypass
Medicaid
Medicare
Mesenteric Artery Stent-Angioplasty
Mesenteric Artery Surgical Bypass
Open Abdominal Aortic Aneurysm Repair
Peripheral Arterial Occlusive and Aneurysmal Disease (PAD)
Peripheral Artery Stent-Angioplasty
Peripheral Vascular Disease - Vascular PVD
Peripheral Vascular Surgery
Stenosis
Stenting
Stroke
Thoracic Aorta Aneurysms (TAA)
Thoracic Aorta Dissections
Thrombosis
Vascular Carotid Study
Vascular Carotid Vascular Surgery
Vascular Endovascular Aneurysm
Vascular Peripheral Vascular Stent